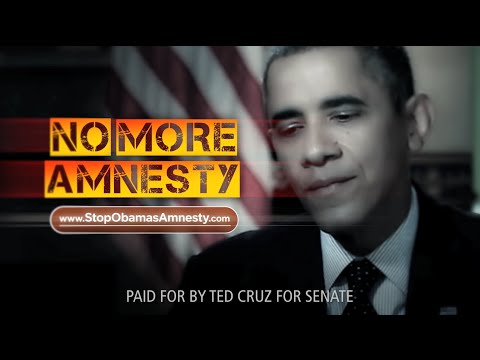 Slams Harry Reid for Protecting Senate Democrats
Ted Cruz is not satisfied with Senate rhetoric about blocking President Obama's one man amnesty machine. He's launched an effort to muster public support to block the president's amnesty decree before the midterm elections.
In an ad posted at www.stopobamasamnesty.com, Cruz calls on citizens to sign a petition in support of his priorities to secure the border, stop Obama's amnesty, and celebrate legal immigration.
"I'm beginning a new effort to fix as much …